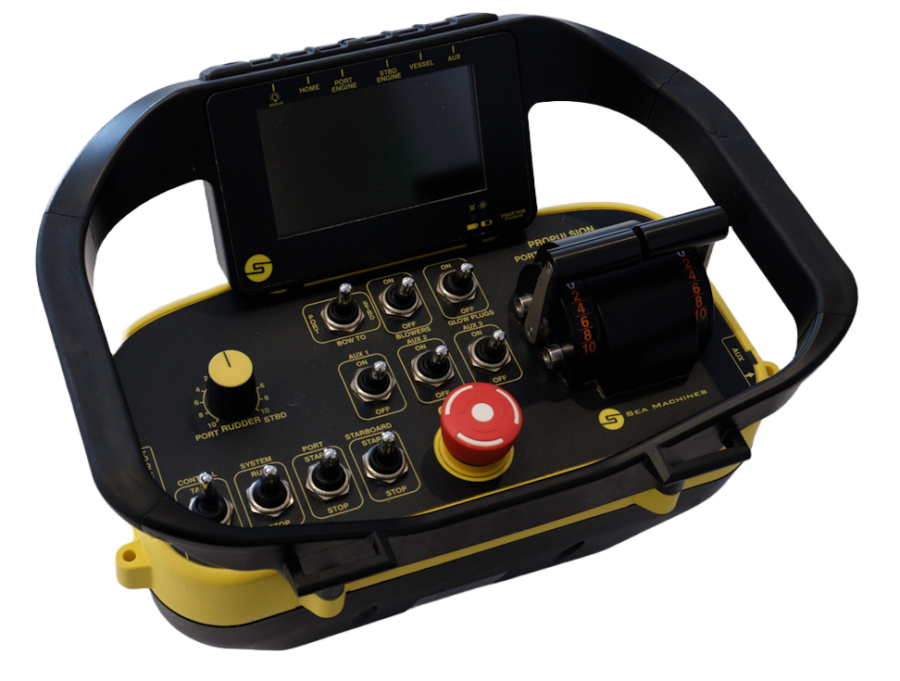 SM200 Wireless Helm Control
A rugged and portable wireless-helm system that provides full-bridge control away from the wheelhouse.
Free Yourself

From the Wheelhouse

SM200 readily integrates with new or existing vessels and allows mariners to manage vessel control from personal locations that offer improved communications, greater visibility or increased safety. No longer bound to a fixed control station, vessel operators using the SM200 have propulsion and steering control in their hands, as well as remote control of auxiliaries and payload equipment.
SM200

Features
Remote-helm control from outside the wheelhouse, another vessel or shore
Remote-payload control
Remote-vessel monitoring
Unparalleled

Control
Operational flexibility and improved visibility
The SM200 offers a new method of vessel control from outside the pilot house, while reducing operational risk in dynamic marine environments. This technology empowers the mariner or controller to be in full control of the vessel from an optimal location. Contrast this with traditional wheelhouse controls that may rely on signals relayed from one mariner to another, which increases risk of miscommunication and incident.
Seamless integration
Sea Machines products are ready to interface with common onboard equipment, including propulsion and steering systems, instruments and electronically actuated payloads.
Featured

Media
Wireless Helm Control Provides Operator Flexibility, Increased Visibility and Greater Productivity